As a family, we believe it's important to create a "Bug-free zone" where family members can relax and enjoy life without the nuisance of unwanted intruders buzzing around or crawling on walls, floors, and ceilings. Before the Swat-N-Scoop® became a product, we had to find some kind of paper, magazine, or possibly a letter to help swat flying invaders or scoop up spiders, centipedes, and other creepy crawlers. Once scooped, there was always a fear they could slide off and sting or bite us. This was an unreliable and unsafe way to deal with this issue. Many years ago we created our first prototype, called the "Spider scooper," which was created to simply scoop up spiders (and other bugs) and toss them out. Did I mention I'm really more of a "catch-and-release" type person? Anyway, from there a lot of time, energy, and resources were spent designing and engineering the present-day Swat-N-Scoop®.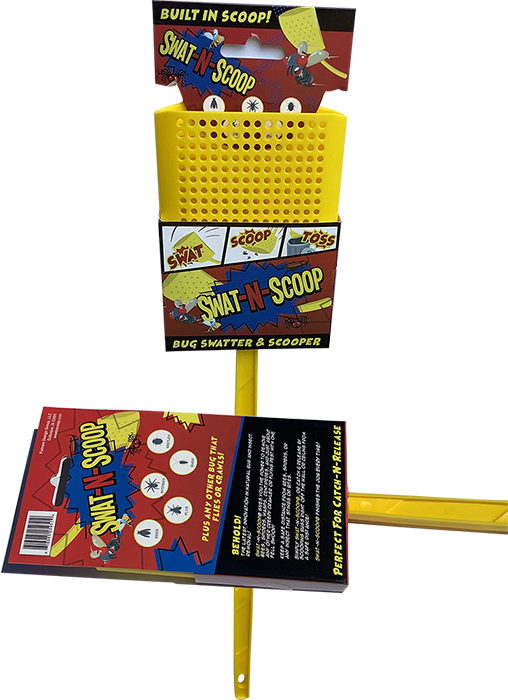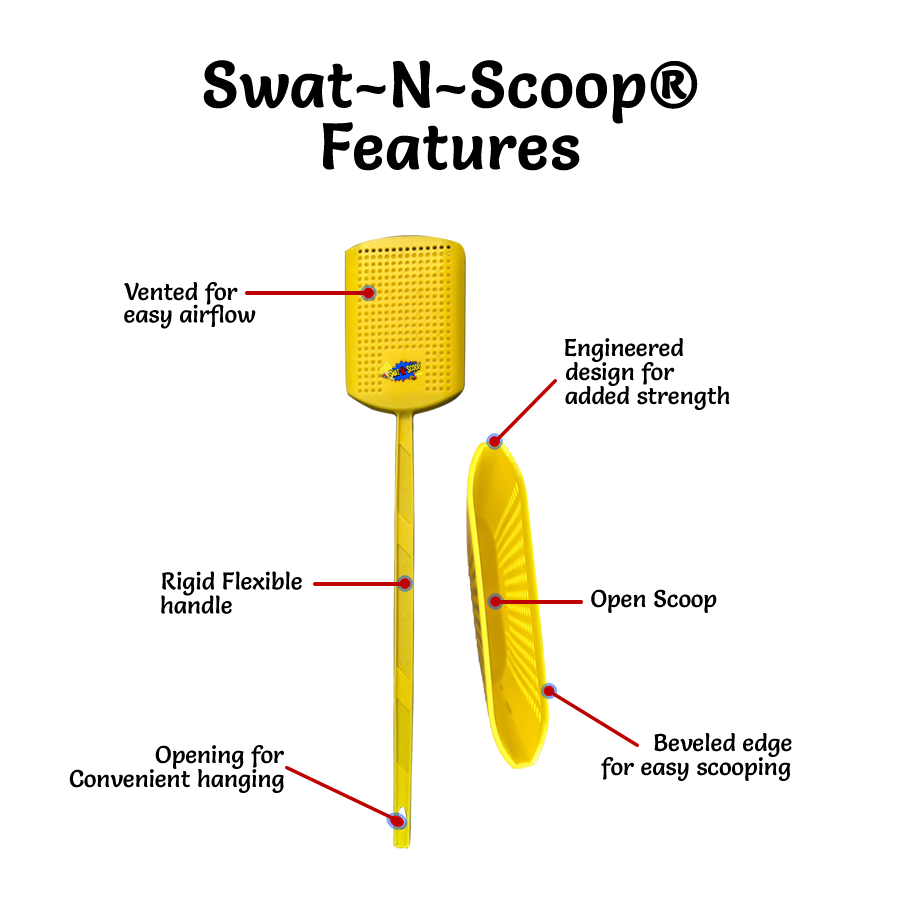 We're very proud of this product and hope it brings you much peace of mind and swift disposal of any unwanted flying or crawling visitors that make their way into your living spaces. From our home to yours, we thank you for purchasing the Swat-N-Scoop® and know you will enjoy many years of pest-free living! Please let us know how you're enjoying the product and we welcome any of your crazy or interesting Swat-N-Scoop® stories. For the latest on everything Swat-N-Scoop, please stay connected on social media!
Follow our stories and our social media handle or contact us.